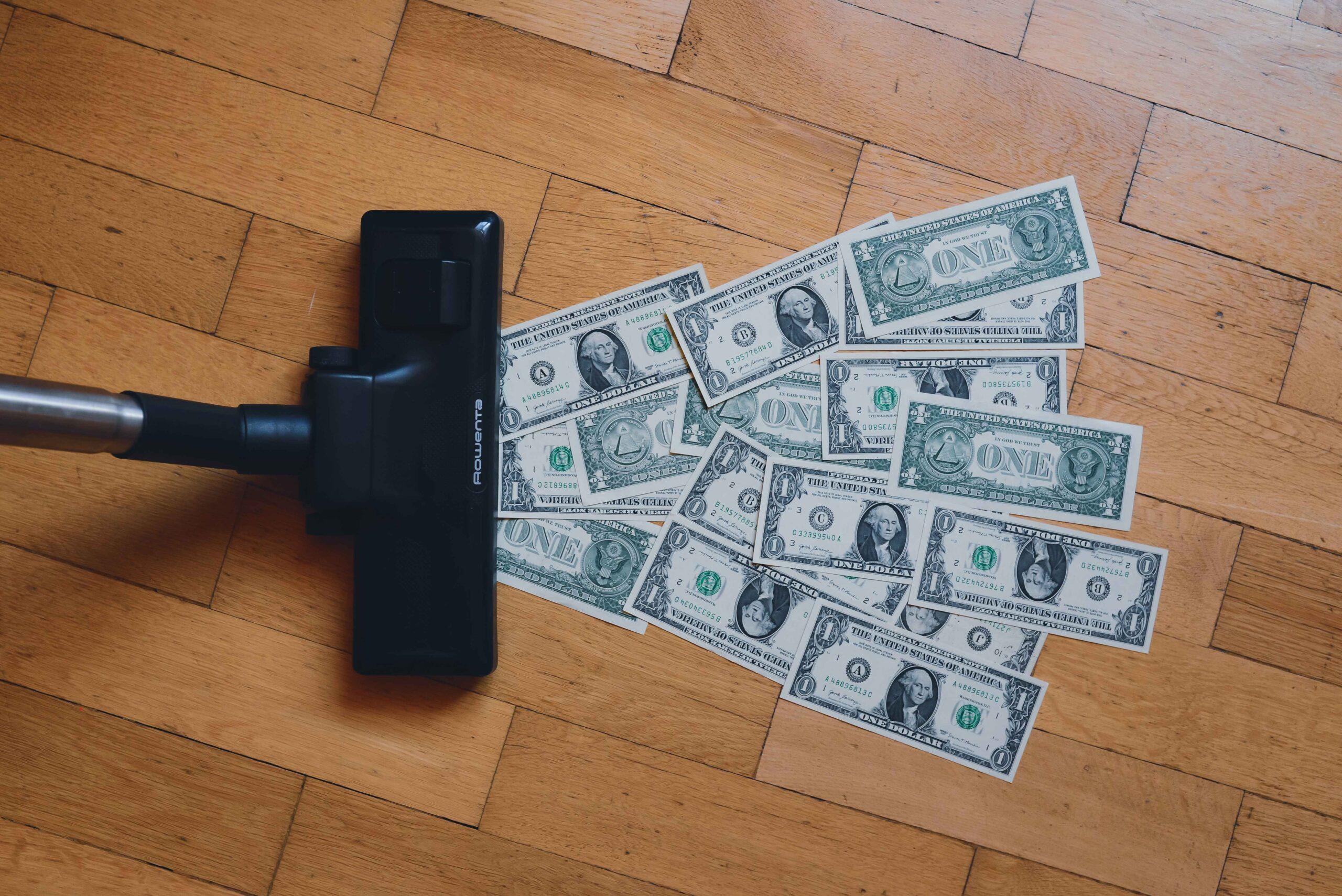 "My daughter is £8000 in debt. She's 23. All Buy Now, Pay Later."
"Although I always pay back my Klarna on time, [when] I spoke to the bank to get a mortgage they said because I have financed things using Klarna they wanted a 35% deposit as opposed to a 15%. I've stopped using it now."
"I had a £30 payment I completely forgot about. I'm normally quite diligent about those types of things but I just completely forgot about this one. They didn't send any reminders or try to get in contact with me and the next thing I knew, they referred me to a debt collection agency."
And the stories keep on coming. It's clear that Go Fund Yourself's campaign highlighting just how irresponsible Buy Now, Pay Later (BNPL) schemes are encouraging shoppers to be with their finances has struck a resonant chord.
Widespread on high street fashion chains' webshops, BNPL options are – to put it bluntly – a gateway to debt. Horrendously, it's often female teens and tweens who are falling victim to this under-regulated set-up. Drawn in by a hyper-marketed luxury lifestyle, they're racking up debt and damaging their credit ratings without realising just how slippery a slope they've stepped on to.
The BNPL breakdown: how exactly does it work?
BNPL schemes allow you to get your hands on that coveted item straight away, while putting off paying the full amount. Depending on the retailer, shoppers can choose to spread the cost of their items over the coming weeks or months, with varying interest rates steadily pushing up the amount they owe overall.
Go Fund Yourself's campaign specifically focuses on the BNPL company Klarna, which collaborates with major high street brands many readers will know (we're talking well-known names such as ASOS, BooHoo and SpaceNK.) Klarna's just one of the names in the BNPL game, though. Readers might also be familiar with Clearpay, Laybuy and Afterpay from those online shopping checkouts.
Fast fashion or future financial freedom? BNPL could be the break point
The crux of the issue is that failing to repay BNPL purchases can negatively impact your credit rating. As we'd expect, this applies if shoppers have been tempted into spending more than they can actually afford. It also applies, though, if you had every intention of fulfilling the outstanding payments, then simply forgot to follow up.
This is all sorely under-publicised: 41% of consumers don't realise that missing a BNPL payment will negatively impact their credit score. And these things stick.
Failure to pay up on time when you've used BNPL can significantly harm your future financial flexibility, as will any record of overdue payments that you've had to pay via a debt collection agency. A good credit rating is vital to accessing financial support schemes such as loans and mortgages further down the line. So, it's vital that (young) shoppers realise that getting into hot water with BNPL schemes could severely damage their financial freedom in future.
Women are coming off worst
We know that young women are a primary target market for high street fashion and cosmetics companies. We know that young women – especially mums – are often in financially precarious situations even before the potential debts of BNPL. We also know that young women are the group most likely to have been furloughed over the past few months due to the economic havoc the pandemic's wreaked.
BNPL schemes shouldn't be allowed to take advantage of this compounded vulnerability.
To see Buy Now, Pay Later become a thing of the past, support Go Fund Yourself's #KlarNAA campaign here.
BNPL and beyond: staying in control of your spending
Aside from steering safely clear of BNPL temptation, here are three ways to keep on top of your finances:
1) It's budget time, baby
Note down your monthly income and monthly non-negotiables (rent, groceries, student loan repayments, mortgage payments, etc.) Once they're dealt with, you'll know how much you can afford to spend on life's luxuries – don't budget so aggressively that there's no room for any fun. That's a surefire way to ensure that you abandon your budgeting discipline swiftly after starting.
2) Work those money management features
Put those extra features in your banking app to good use by making yourself separate 'pots' for essentials, extras and savings.
3) It pays to take your time
When you're shopping online, double check how you're paying before you click 'Buy'. Make sure you haven't been funneled into a default BNPL webshop option before you confirm the purchase. Yeah, this is a thing.
And if you think you could benefit from a community of women all committed to taking control of their finances and learning the building blocks to money mastery, then join our Rainmakers Academy for monthly financial coaching. Find out more on our website.